Rainbow Bridge
Click a letter to find an animal or
view all
.
Bailey
July 3, 2019
From his foster mom: Bailey was the little white Havanese I rescued from a vet who was going to put him down. He was very sweet and so well mannered. He was adopted from BIB by a wonderful couple who adored him. I heard from Gloria this morning and she said he passed away. They are heartbroken. Bailey was 13.
Beatrice
August 3, 2020
From her mom: Its been a heart breaking, gut wrenching weekend for me and Beatrice. She became quite ill yesterday evening and we don't have an emergency vet anywhere close. I was finally able to get her comfortable in the wee hours of the night. She is nearing the rainbow bridge as I write this, laying in my arms. If by some chance she is still with me in the morning then we will be making a trip to the vet.
I knew from day one that this would be one of the most difficult experiences of my life. She has been my constant companion, my baby, my life for the past 7 years.
Beatrice just crossed the rainbow bridge. She went peacefully while snuggled up with me in bed. I will miss her terribly, but now she can run free and see how beautiful everything is again.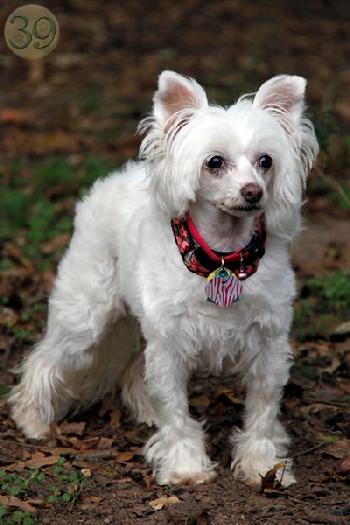 Becca
August 2018
Becca came SO far from her initial arrival. Such a beautiful girl, she knew nothing but love in her forever home. Mom shared, "we said goodbye to our precious angel Becca. She would have been 16 years old in a couple of months. We had 6 years with her. She was so dear to us. Traveling from West Virginia to Seattle to the beaches in Fl. Camping in Michigan and Canada. Visiting Mount Rushmore andNiagara falls. We miss her so much."
Bella
May 2021
Bella...
rescued from a hoarder in Arkansas, Bella came to her home in March 2011. She was approximately eight years old. She was fearful and had no idea how to be a pet. She quickly learned to trust and took great joy in running around my large backyard and digging holes wherever she chose.
Bella was a tough little girl but never mean. She was the best behaved girl at the groomers! She was a sweet, good girl with the most beautiful little face! She traveled the country with me in my RV and she loved riding on my lap and sitting by the campfire. My beautiful girl passed peacefully in my arms on may 20 from congestive heart failure at age 18.
No word for goodbye my sweet girl... until I see you again...
Bertha (f. Loretta)
January 28, 2020
From her Mom: For the first time since I can remember we woke up this morning without a dog. Not one. No breakfasts. No potties. No snuggles. Just a deafening silence. A full water bowl. Covers and dog beds everywhere. All the signs of a dog. But no dog. Bertha slipped away last night. Not so unexpectedly. But no one is ever ready to say goodbye. I regret that she reserved so much of herself just for us. She had disdain for most everyone. She liked to keep her circle small to just a circle of three. Not many people got to see that she was silly and playful. She mostly barked at everyone who entered our home. And most of all you didn't get to experience the sweetest and most loving dog we've ever had. How lucky we were to be so loved by her. It was an honor to be in Bertha's trusted circle. An absolute honor to have held her. I have known love because I had this dog.
Click a letter to find an animal or
view all
.